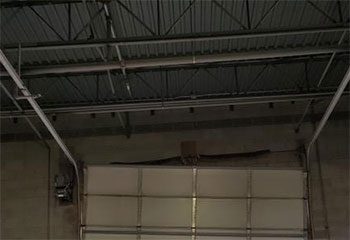 Track Replacement
Customer Issue: This customer's track was out of alignment due to being bumped and was causing the door to not open properly.
Our Solution: Mr. Mack's garage door was disconnected and moved off to the side to be out of the way so our experts could make notes of where the track needed to be. The warped track was then removed and replaced with the new one.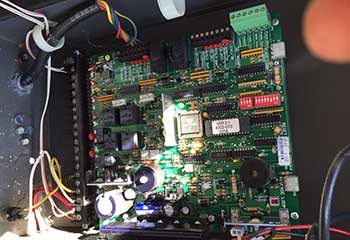 Garage Door Troubleshooting
Customer Issue: Door keeps getting stuck seemingly at random.
Our Solution: We began by checking the condition of the tracks and rollers, but found no unusual signs of damage. Then we inspected the lift cables for fraying, but found nothing out of the ordinary there as well. Finally, while examining the opener, we discovered some burnt wires inside the casing, and proceeded to replace the circuit board, which in turn completely solved the problem.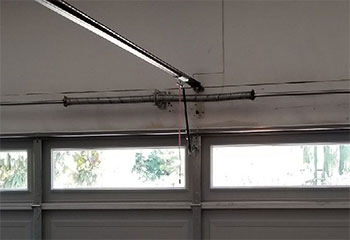 Spring Replacement
Customer Issue: Worn out springs.
Our Solution: We tested the door's balance and found that the torsion spring was severely lacking tension. We replaced the old unit and adjusted the new one so that the door's balance would be optimal.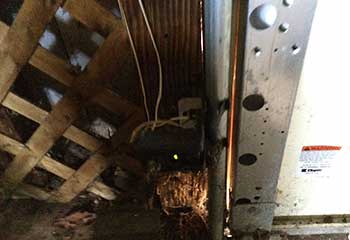 Sensor Alignment
Customer Issue: One of the safety sensors was malfunctioning.
Our Solution: Although the sensor's LEDs suggested an alignment issue, a closer inspection revealed that a problem also lied with the wiring. We replaced the worn wires and then realigned both photo eyes with each other to ensure the safety mechanism would work without any issues.